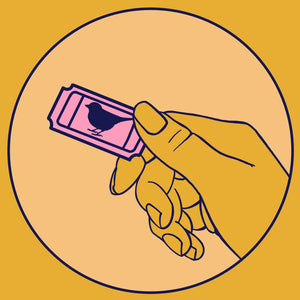 **18 Tickets will be available for purchase on Saturday, September 16th at 11am central time**
Shop early! Get premiere access to the sale before it officially goes live to the public.
ONE Ticket is for the Purchase of ONE piece.
Ticket purchase price does NOT apply to the purchase total.
Purchases of tickets are first come, first served.
Ticket purchasers will receive an email with further instructions.
*Sunday, September 17th from 9am-10am Central Time: Early Bird Ticket purchasers will have 1 hour to make purchases.
Purchases will be first come, first served. There will be plenty to choose from (there are almost 90 pieces and only 18 tickets available). No reservations or holds will be made for specific pieces.